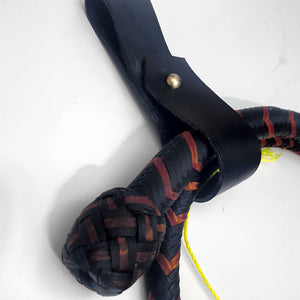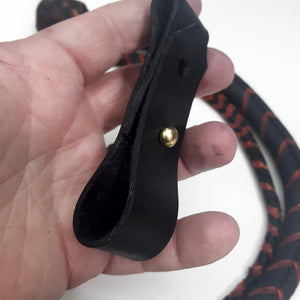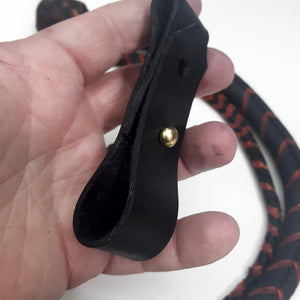 Leather Whip Holster
Holster for your belt to hang your whip.
Typically has 2 holes, a loose easy pop quick release and a tighter carry position.
I make these custom one at a time for each whip, it may take me a few days to build you one.
I use veg tanned leather for these, I can dye them many colors for you.
Typically oil them with a mix of tallow and beeswax for longevity as well as flexibility.