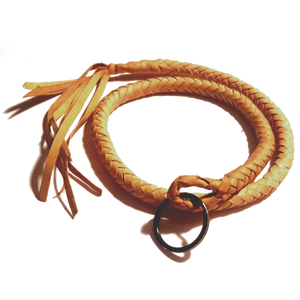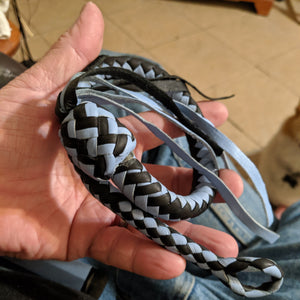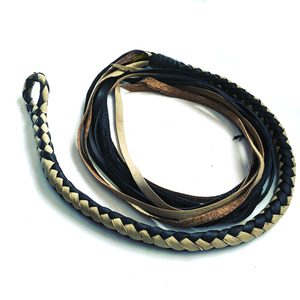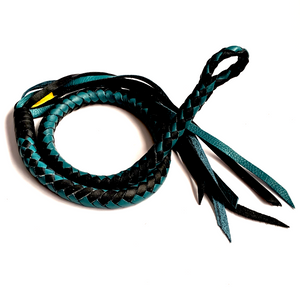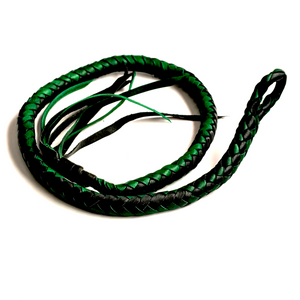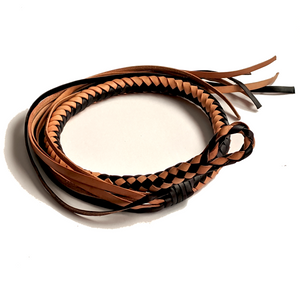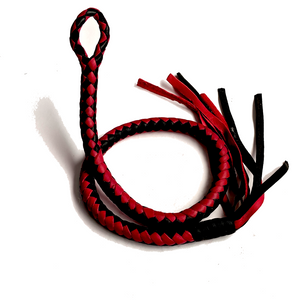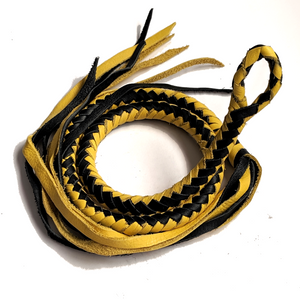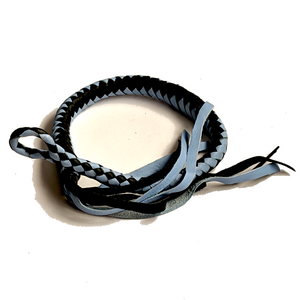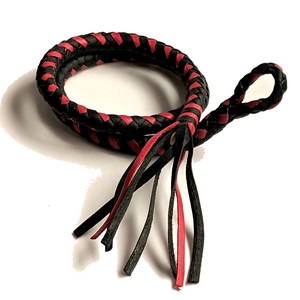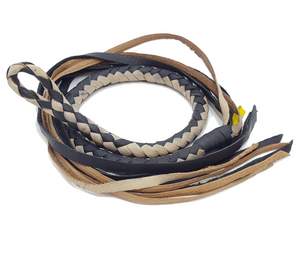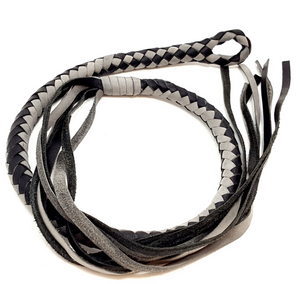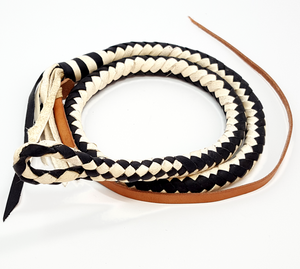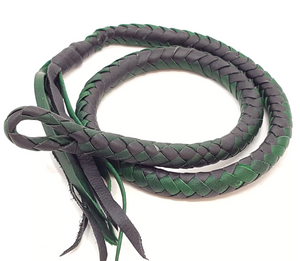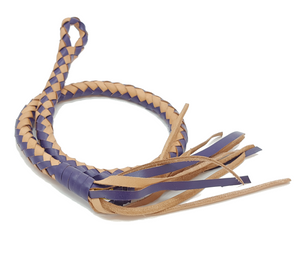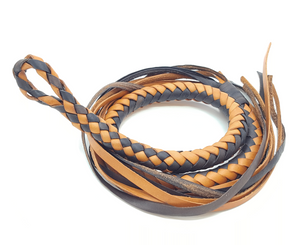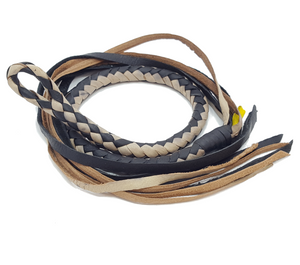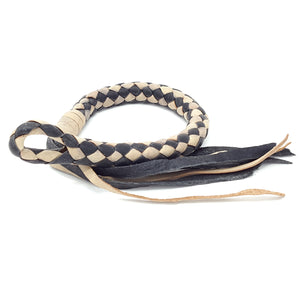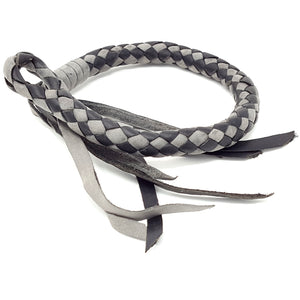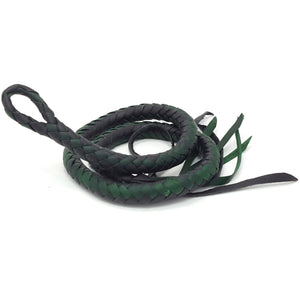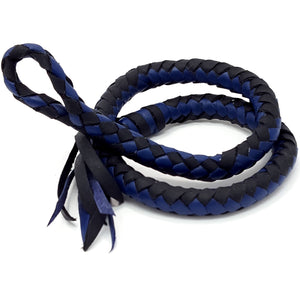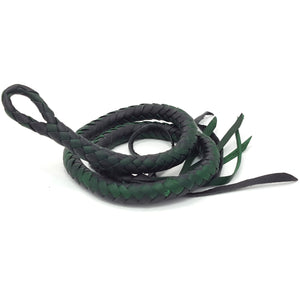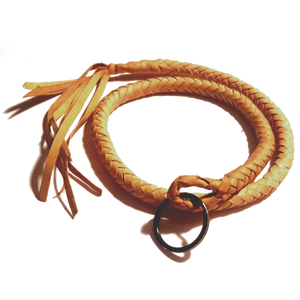 Quirt - Keychain (Round)
Keychain Quirts. These are lightly weighted for a good feel, final diameter of these are around 1/2:" in diameter have a braided loop on the Keychain end and some tails you can trim to suit your preferred length on the opposite end. I typically have many of these in stock, when you order we will contact you so you can pick something you like or I'll custom build one to order for you.
You can also choose how you want the falls/slappers. I can braid into two braided tails or leave the tails long for you to trim as desired. 
Short quirts are between 12 and 16" overall long quirts are typically 18 - 24 inches overall.
We sell these frequently to folks who walk to their car late at night, jog alone, or otherwise want something useful on their keychain once in a while. They typically weigh about 4-6 ounces and are about the size of a pinky finger (1/2") in diameter.
If you want a heel knot built up on the end of the quirt, please select the color you want, then add to cart, then select heel knot add on and add to cart. Typically I match a 2 tone to the quirt. These are built up in veg tanned leather, glued and cross pinned to the core, then a 7x6 2 pass Turks head is built up, leaving tails on the end. If you want a wrist strap as well, a hanging loop, or a finger loop, please add it in the comments after you order. 
Comment what pattern, color combo or options you would like.
Don't forget your slappers click HERE after adding the quirt to the cart.