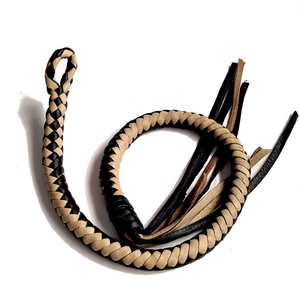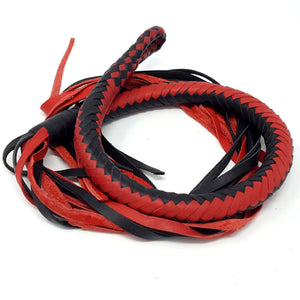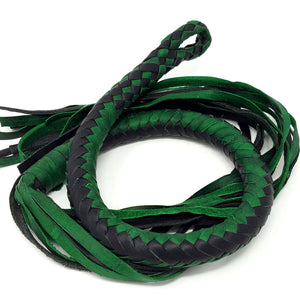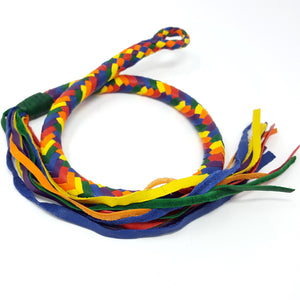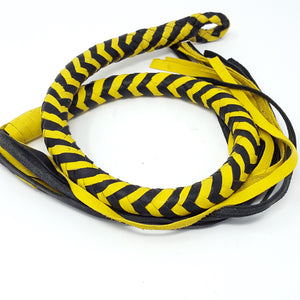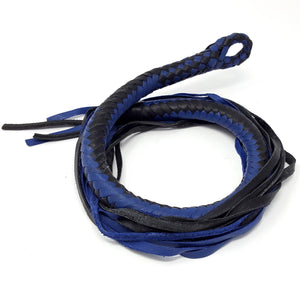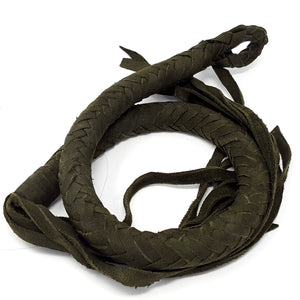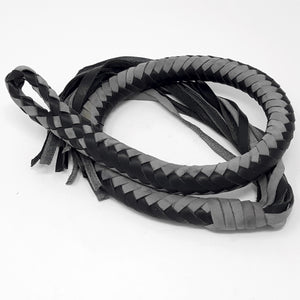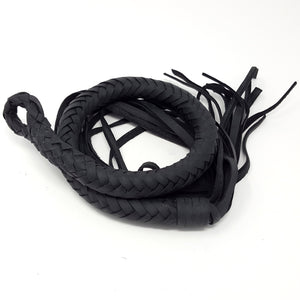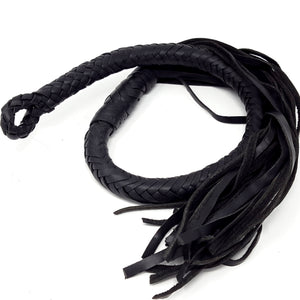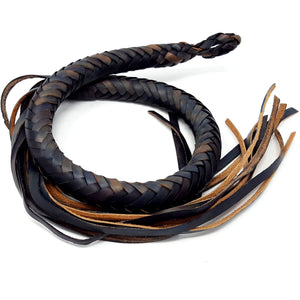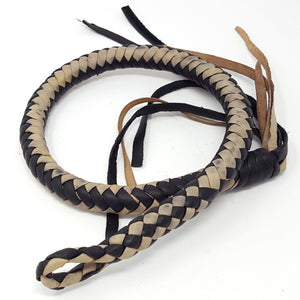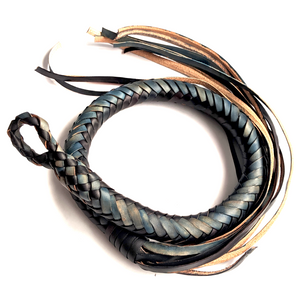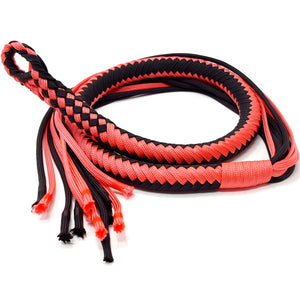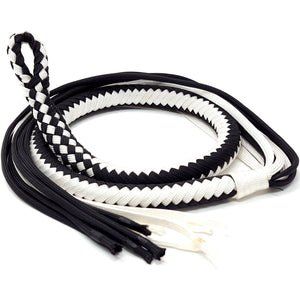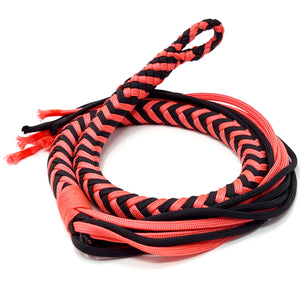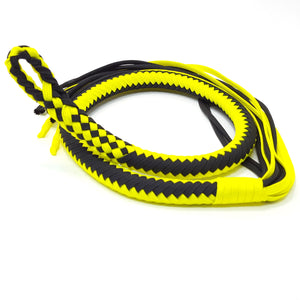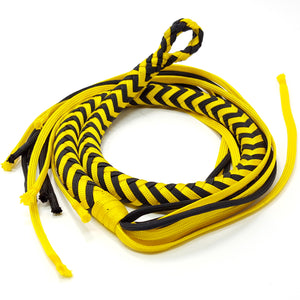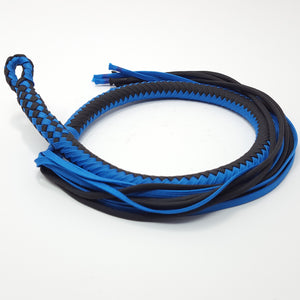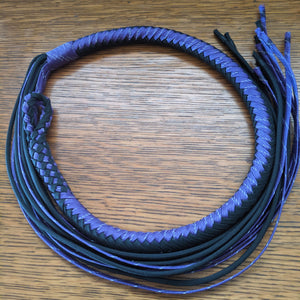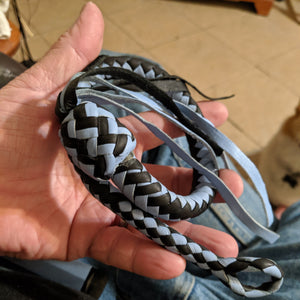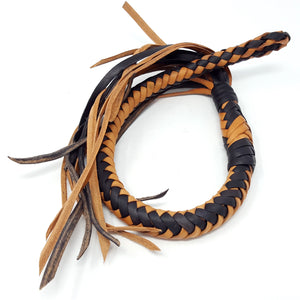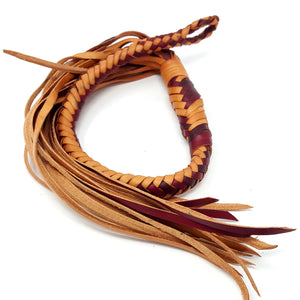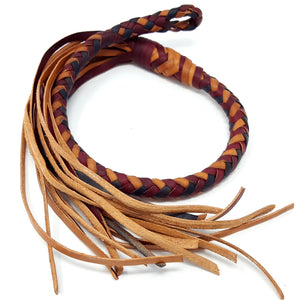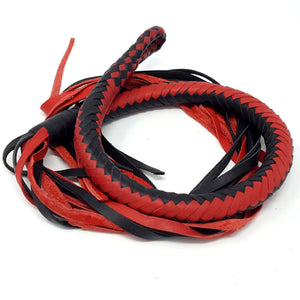 Quirt - Pocket Python (Heavy)
Pocket Pythons typically have a 12 Plat pattern in braided leather or paracord around a Heavy 6 oz Steel shot loaded core and yield a directional heavy thong that overall weighs 9 - 10 oz. They are typically made 20" of braided core ending in falls of around 12-16" making this around 36: overall. These are a HEAVY Quirt around 3/4" in diameter at the thong.
If you want a custom heel knot add it to your cart, some people like a heel knot on one end or the other. I can make these any length you want.
These are slightly oval at the finishing wrap, with a braided loop on one end where you can put a key ring, or standard slappers, or a bunch of leather falls, you can even attach other interesting tail types to these and they roll up and fit in a pocket nicely.
If you want a heel knot built up on one end or the other, please add the python to the cart, then choose the heel knot add on. the heel knot will be veg tanned leather, glued and cross pinned to the core, then an appropriate 7x6 2 pass turks head knot added as decoration. Tails can be cut off, or left long just comment on what you want. If you want a wrist loop, or a hanging loop on the heel knot, please let me know in the comment section.
Don't forget your slappers click HERE after adding the quirt to the cart.