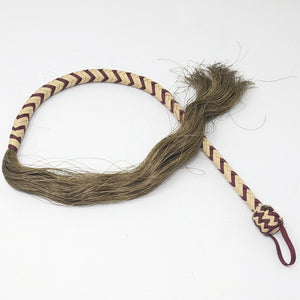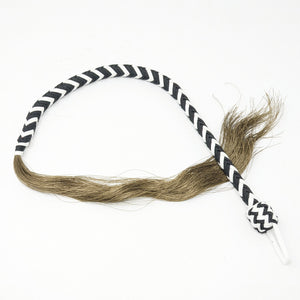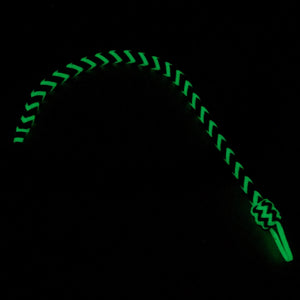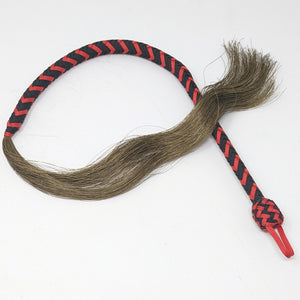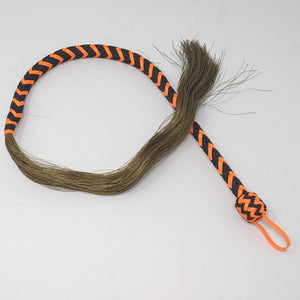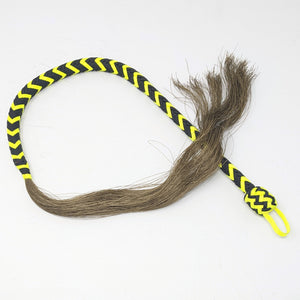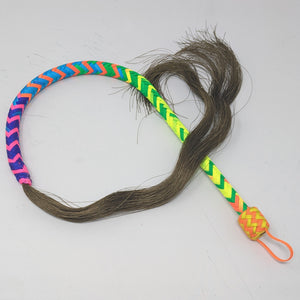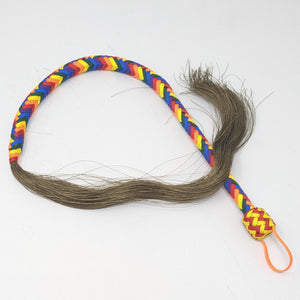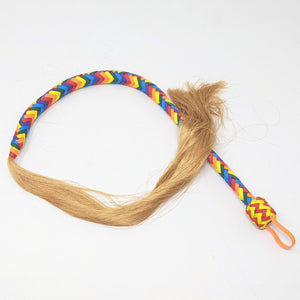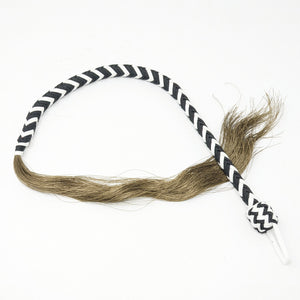 Fly Whisk Paracord (Bullwhip-Style Core)
This fly whisk is like a horse tail on steroids. Moves like a bullwhip and adds a lot of zing to your fly whisk with very little effort. Features a bullwhip-style core, with 9" steel handle, shot-loaded section and approximately 15" falls. Choose the handle material (leather or paracord) and falls material (fine white nylon, soft black rosary cord or tarred black nylon bank line) that suits your needs. We will contact you for color choices when we receive your order. We typically have plenty of these in stock.
FYI: I build fly whisks with either a bullwhip-style core (steel handle & shot loaded section) or snake whip core (no steel handle) as well as a traditional-style with no shot load and steel handle. The snake whip core rolls up tight and fits in a saddle bag, the bullwhip and traditional style both have a spring steel handle.