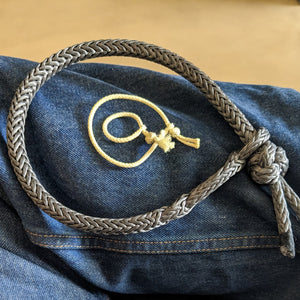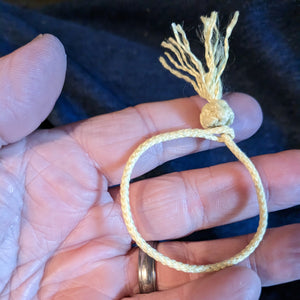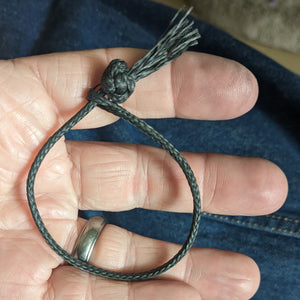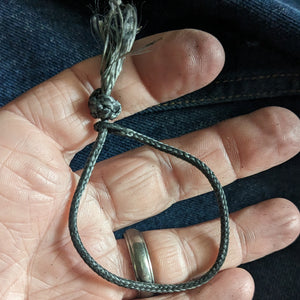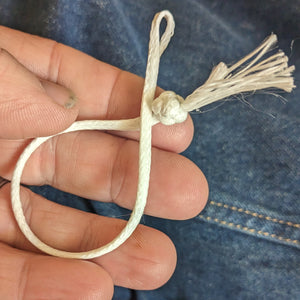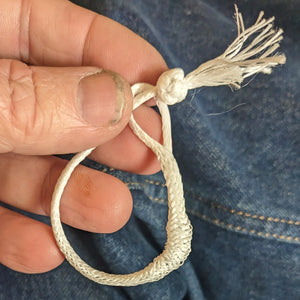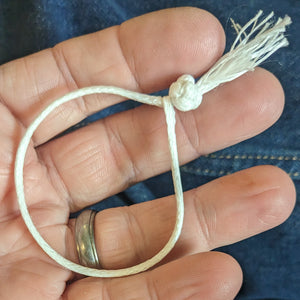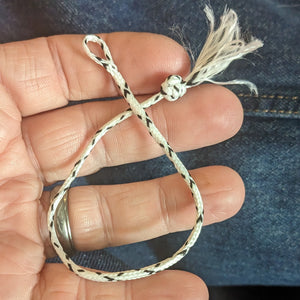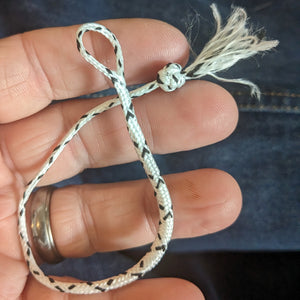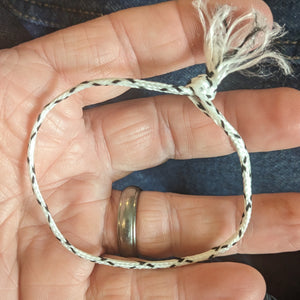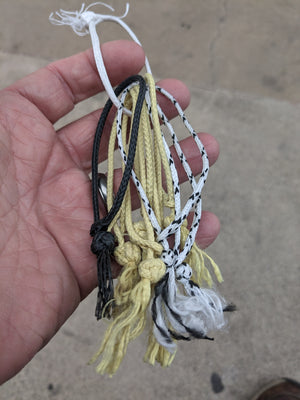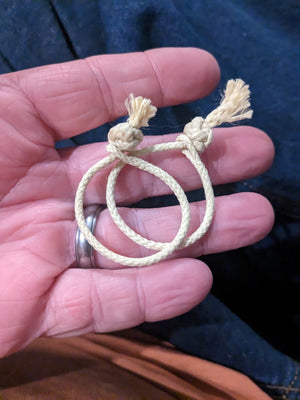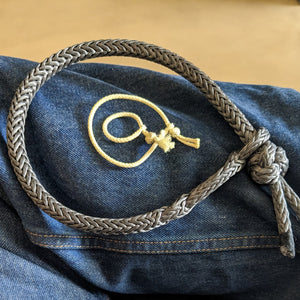 Mini Soft Shackles
Compare to the 1/4" AMSTEEL Improved soft shackle pictured.
These are miniature versions of locking soft shackles.
These are typically the traditional style with a small pick knot to open the loop.
The doubled cordage is 2.x mm  (2-3mm)
These are great to lock luggage, tie things into webbing, or more frequently used to replace a metal key ring.
This makes your keys wear the clothing less as well as helping the leather interact less on my keychain quirts.