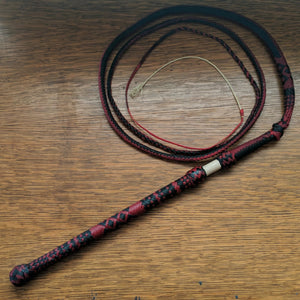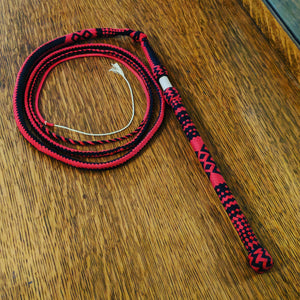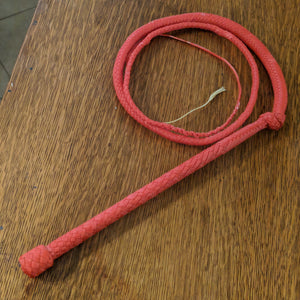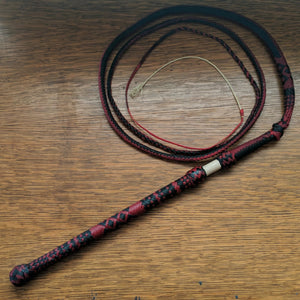 Stockwhip - Whipmaker cord or paracord
I build my Stockwhips on a 15.5" handle by default, if you want a longer handle, or a longer whip, please just message me.
Photos are of whipmaker cord and 6' thong fancy platting Darker photo is after the waxing, lighter colors are before the whip was waxed.
Please let me know what length thong you want 3ft, 4ft, 5ft or 6ft. Anything longer you will want a longer handle.
Whipmaker cord (4mm 3/16" wide x 0.5mm thick) colors: Coyote Brown, Royal Blue, Kelly Green, Imperial Red, Yellow, Black.
Paracord Solid Colors in stock:
Black, Dark Green, Midnight Blue, Royal Blue, Colonial Blue, Red, Burgundy, Goldenrod, Hot Pink, Fluorescent Yellow, Fluorescent Pink, Fluorescent Orange, Tan, White
Solid, SidexSide, Ringed Snake as well as some fancy plating available.