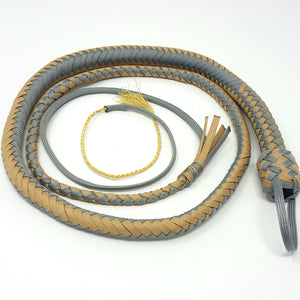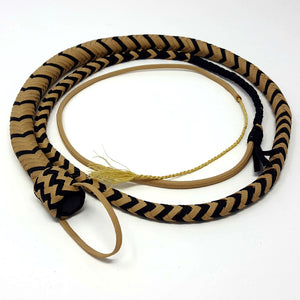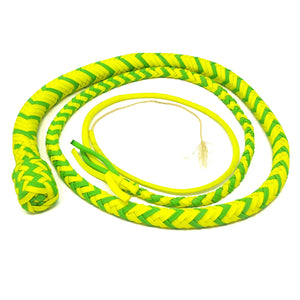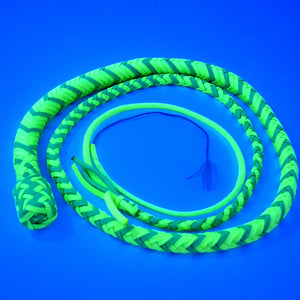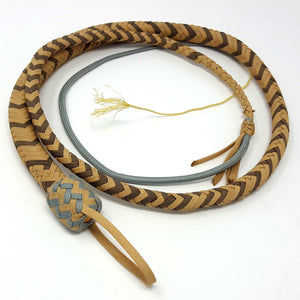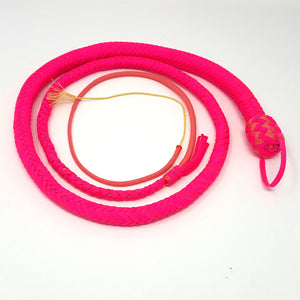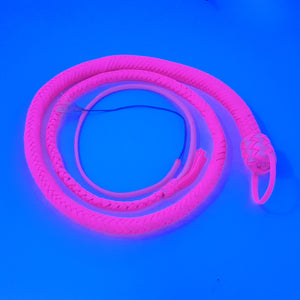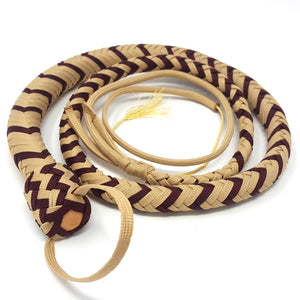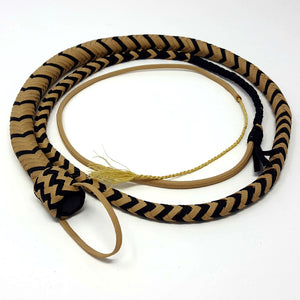 Snake Whip - Traditional Paracord
Pocket Snake whips are designed to coil up and fit in your pocket or satchel. The entire whip is flexible.
Paracord snake whips are an excellent value yet built for a long lifespan. They are shot loaded with fine steel shot in a tapered shot bag. The taper flows the entire length of the whip from approximately 3/4" to 1/4" at the Falls Hitch.
Length is from the hilt to the falls hitch.
There is a tapered falls on the end of the length that is between 20" and 36" plus a cracker. (adding to the overall space required to throw the whip.
Each whip is handcrafted to order. Contact us for our current lead times which vary with material/color/construction.
A wide variety of colors are available, as well as patterns, just order one and describe what you are looking for as far as colors and pattern.